QUESTIONS

Frequently asked questions
Do you have any 
Questions ?
Please read questions bellow and if you can not find your answer, please send us your question, we will answer you as soon as possible.
what is acupuncture ?
Acupuncture: from Latin, 'acus' (needle) + 'punctura' (to puncture)
One of the oldest medical treatments in existence,
originating in China more than 2,500 years ago. Traditional Chinese medicine (TCM ) philosophy is rooted in the traditional teachings of Taoism, which promotes harmony between humans and the world around them.
Acupuncture has been part of traditional Chinese medicine (TCM) for thousands of years. It involves inserting fine needles into specific points on the skin or applying various other techniques (for example low level laser) to the acupuncture points to restore balance and encourage the body to heal itself.
How does Acupuncture work?
With Traditional Chinese medicine (TCM) explanation, the same as the rest of universe, human body and soul also has two main forces known as Yin (cold) and Yang (warm), balance of opposites. These Yin and Yang forces should be in balance in our body and each organ. TCM believes that Disease happens when balance of these two forces is disrupted.
TCM believes that there are multiple channels throughout the human body (called meridian in TCM) that vital energy which is called Qi flowing through them. Any imbalance and blockage in the flow of the energy will result in various diseases.
These channels are accessible by superficial points on the skin which are more than 400 points.
Inserting needles into these points with appropriate combinations is believed to bring the energy flow back into proper balance.
Modern explanation about acupuncture ?
Since acupuncture got its way into the western medicine lots of theory and studies have been discussed.
Most of the theories explain acupuncture effect by its influence on nervous system.
Studies have shown acupuncture effect on nerve ending and higher nervous centres in the brain.
In Western medical acupuncture approach, Doctor makes a conventional diagnosis and considers acupuncture as a physiologically based, rational treatment alongside drugs, physical therapy and surgery.
What can be treated by Medical acupuncture?
Several years ago, the World Health Organization (WHO) published an official report listing 31 symptoms, conditions and diseases that have been shown in controlled trials to be treated effectively by Acupuncture. Following is the summarised list of conditions shown through controlled trials to be treated effectively by Acupuncture:
| | |
| --- | --- |
| Low back pain | Temporo-mandibular joint dysfunction |
| Depression and anxiety | Menopausal symptoms |
| Neck pain | Headache |
| Osteoarthritis pain | IBS |
| Tennis elbow | Rheumatoid arthritis |
| Sciatica | Morning sickness |
| Knee pain | Nausea and vomiting |
| Peri-arthritis of the shoulder | Postoperative pain |
| Sprains | Essential hypertension |
| Facial pain | Radiation/chemo reactions |
| Allergic rhinitis and hay fever | Primary dysmenorrhoea |
Note: Medical acupuncture does not claim to treat every medical condition, nor every individual.
Is acupuncture effective?
There are multiple studies on effectiveness of acupuncture which shows it can help with various medical conditions which these evidences are increasing every year.
Most powerful argument in favour of acupuncture is accumulated clinical experience that comes with watching patients being treated with acupuncture and listening to their comments.
Since Dr Faham started doing medical acupuncture besides his western usual medicine, he is hearing lots of these positive comments from his patients who have tried acupuncture. He believes it is safe, non-chemical type of treatment which can make noticeable difference in many medical conditions.
Effectiveness:
Large 'Gold standard' meta-analysis demonstrate acupuncture to be the most effective treatment of chronic pain available. Level 1 evidence supports use of medical acupuncture in form of a needle or laser stimulation in the treatment of common pain, musculoskeletal and neurological conditions and many other conditions. Robust clinical trials have shown acupuncture to be superior to standard treatment and to a scientifically valid placebo with an impact that is clinically relevant.
About HLGP Medical Acupuncture clinic
Dr Amir Faham is well trained professional general practitioner who has finished his medical training in 2009.
With his interest in holistic approach to the medicine he continued his study in general practice in Australia and gained his fellowship of general practice in 2016 from Royal Australian college of general practitioners.
He found Traditional Chinese medicine and acupuncture to be very well-known and evidence-based field of alternate medicine with different holistic approach. He has finished his training in acupuncture from Australian medical Acupuncture college (AMAC).
He is RACGP and AHPRA registered medical acupuncturist enjoying this fabulous type of medical treatment besides his western medical practice.
Different mode of medical acupuncture treatment that is used in HLGP medical acupuncture clinic
Involves inserting very fine needle in different points of body which is called acupuncture points. Usually patient needs to be rested for at least 20 minutes.
Electro acupuncture:
application of a pulsating electrical current to acupuncture needles as a means of stimulating the acupoints. It will be felt as pulsating or tingling or sometimes contraction of that specific muscle.
Laser acupuncture and low level laser therapy (LLLT)     
 "Photonic stimulation of acupuncture points and areas to initiate therapeutic effects similar to that of needle acupuncture and related therapies together with the benefits of Photo Biomodulation (PBM)"
Note: In treating many painful conditions with acupuncture, relief of pain usually accumulates gradually over a series of treatments (usually 4-6 sessions). In general acupuncture treatment effect is accumulative .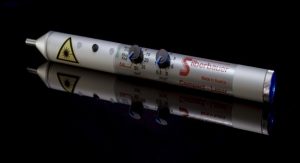 Is acupuncture safe?
Available evidence on incidence rates from large-scale prospective surveys show that acupuncture is very safe as far as it is being done by trained health practitioner.
What if I have needle phobia
In general, for Kids and people who have needle phobia the best way is using laser acupuncture.Please let Dr Faham know about this before your acupuncture treatment
How should I book for acupuncture session?
Before having acupuncture treatment preferably book normal appointment with Dr Amir Faham to discuss your health issues. He will explain if acupuncture can help your condition and will prepare your treatment plan. Most patients need between 4 to 6 sessions to get benefit of the medical acupuncture treatment.
How much does it cost?
As Dr Faham is AHPRA and RACGP registered Doctor acupuncturist, you can access Medicare rebates for your treatments but there will be a gap of payment.Our receptionist will process the Medicare rebate in the clinic, so you don't have to go to Medicare.For our gap fees please see our price list.
Acupuncture Pricing 2020
Medical acupuncture Clinic Medicare Rebate price chart:
| | | | | |
| --- | --- | --- | --- | --- |
| Medicare item | Time | Medicare rebate | Total charge | Out of pocket |
| 193 | Less than 20 minutes | $37.65 | $90 | $52.35 |
| 197 | Between 20 minutes and 40 minutes | $72.85 | $120 | $47.15 |
| 199 | More than 40 minutes | $107.25 | $150 | $42.75 |
Medical acupuncture Clinic Workcover Rebate price chart:
| | | | | |
| --- | --- | --- | --- | --- |
| Medicare item | Time | Workcover rebate | Total charge | Out of pocket |
| 193 | Less than 20 minutes | $77.97 | $120 | $42.03 |
| 197 | Between 20 minutes and 40 minutes | $124.86 | $170 | $45.14 |
| 199 | More than 40 minutes | $184.49 | $240 | $55.51 |
Medical acupuncture Clinic Tac Rebate price chart:
| | | | | |
| --- | --- | --- | --- | --- |
| Medicare item | Time | Medicare rebate | Total charge | Out of pocket |
| 193 | Less than 20 minutes | $76.22 | $120 | $43.78 |
| 197 | Between 20 minutes and 40 minutes | $163.80 | $200 | $36.20 |
| 199 | More than 40 minutes | $241.16 | $290 | $42.75 |
Note:
Time that applied for billing is the time that Doctor spend with patient, not the time patient lies down in acupuncture room.
All patients will relax in acupuncture room for between 20 to 30 minutes.
Longer acupuncture appointment with Dr Amir Faham usually happens at the first session or at the end of 6th sessions for review of the medical condition or by patient request.
Our lovely receptions will process your Medicare rebate in our clinic, so you don't need to go to Medicare office.
Non-attendance fee is 40$. please advise at least 24 hours before your appointment if you cannot attend.